10 JOLTS from JESUS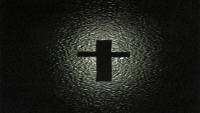 Soul Snack 109/14 ... On July 8th 1741 Jonathon Edwards preached up a hell-fire storm. Since then he has jolted a thousand listeners and readers into action with the truths of Jesus - Sinners in the Hands of an Angry God.
In a world that changes Jesus hasn't. The blackness of sin is whitewashed and the chilling devotion of Jesus remains hidden.
Contemporary Christian easy-believism does scandal to the claims of the cross, while grace has become so comfortable it is now a license to sin.
BUT Jesus did not restrain Himself 2000 years ago, neither today. His claims still spill down time's corridors washed along by a scandalous torrent of truth...
And whoever does not carry their cross and follow me cannot be my disciple. ~ Luke 14:27
In the same way, those of you who do not give up everything you have cannot be my disciples. ~ Luke 14:33
Do you think I came to bring peace on earth? No, I tell you, but division. ~ Luke 12:51
From everyone who has been given much, much will be demanded; and from the one who has been entrusted with much, much more will be asked. ~ Luke 12:48
Jesus replied, 'No one who puts a hand to the plough and looks back is fit for service in the kingdom of God.' ~ Luke 9:62
Do not be afraid of those who kill the body but cannot kill the soul. Rather, be afraid of the One who can destroy both soul and body in hell. ~ Matthew 10:28
A man's life does not consist in the abundance of his possessions. ~ Luke 12:15b
You are not your own; you were bought at a price. ~ 1 Corinthians 6:19c-20a

It is better for you to lose one part of your whole body than for your whole body to go into hell. ~ Matthew 5:30

Jesus said,'For judgment I have come into this world, so that the blind will see and those who see will become blind.' ~ John 9:39
Jesus' words may not be cherry-picked.
The hard words of the Lord are as real as the soft ones. Shall we settle for the gentle and ignore the difficult?
Remember Jesus never asks of a disciple that which He has not already given.
Is it not most reasonable we give our all to Him, for He first gave His all to us?
Today's Soul Snippet:
"There is nothing that keeps wicked men at any one moment out of hell, but the mere pleasure of God." ~ Jonathon Edwards
Love this SoulSnack? - PLEASE take a moment and share it with a friend. Would you like to subscribe for free SoulSnacks either weekly or each workday?