2 Bible Verses OFTEN used in ERROR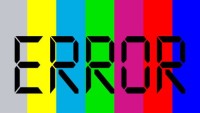 The Bible is present but consulted lightly, and so recalled too loosely.
Frequently we remember the portion but not the lot. This memory becomes traded upon, and so memory myths morph into 're-told truths'.
For my entire Christian life I have heard these two verses misquoted by Christians of many persuasions:
No temptation has overtaken you except what is common to mankind. And God is faithful; he will not let you be tempted beyond what you can bear. But when you are tempted, He will also provide a way out so that you can endure it. (1 Corinthians 10:13-14)
The myth from these two verses is expressed as:
God's grace won't take you to where God's grace can't keep you.
The truth from these two verses is really:
God's grace won't take you to where God's grace can't rescue you.
The Lord knows we are all frail humans with very finite capacities. He never asks us to stand beyond what we can bear.
His desire is in fact to provide His children with a way out, that their burdens don't crush them.
When the days are too long, the ache too deep and the footsteps too painful - pray for the way out. This is His promise to you as His child, and as Jesus' brother or sister.
God is not simply a spectator of the affairs of life; He is concerned and active. He will always make the way out. Our trust is in the faithfulness of God. ~ Leon Morris
Today's Soul Snippet:
"Obedience, duty, punishment = the most important matters to the law. BUT - righteousness, mercy, love = the most important matters to the Lord."
ENJOY too - 1 'Evil' Bible Misquote
Love this SoulSnack - PLEASE don't keep it to yourself? Would you like to subscribe for free SoulSnacks either weekly or each workday?