4 Inexhaustible Ways of Grace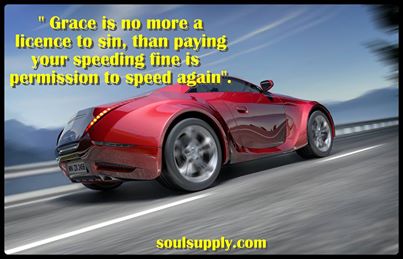 God's grace opens heaven's doors to men, that they may each be trained in righteousness.
The gift of grace must first be apprehended if the mantle of righteousness is to be ever worn.
The receiving of God's grace ushers men to divine wisdom. They linger longer in the Word, growing in the healthy fear of God. This an unredeemed mind cannot even plunder.
Grace was given to us in Christ Jesus before the beginning of time. ~ 2 Timothy 1:9b
You then... be strong in the grace that is in Christ Jesus. ~ 2 Timothy 2:1
God who is rich in mercy, made us alive in Christ even when we were dead in sin - it is by grace you have been saved... in order that ... He might show the incomparable riches of His grace... for it is by grace you have been saved... it is the gift of God - not by works that no one can boast. ~ Ephesians 2:4-9
Men become servants of the gospel by the gift of God's grace given them... ~ Ephesians 3:7
Grace lives on. It existed before the world, dwells in a wicked world, and will forever house those called and repentant.
Today'Soul Snippet:
'Nature is the art of God.' ~ anon.