4 Tips To Make Wiser Teenagers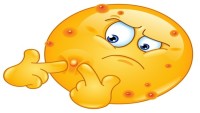 Is an unexamined life even worth the breath it draws?
Socrates thinks not... "The unexamined life is not worth living."
We all need the tuning of our lives, the searching of our hearts and the peering into our minds. The younger this is learned, the stronger and longer the life to be enjoyed under God's sun.
As teenagers boldly, indeed incorrigibly embark on the universal trip of life there are many scriptural compass points to guide. Each point will serve as a tool to examine their life, before destructive self-indulgence leads to carnage of the body and loss of the soul.
Listed below are but four Biblical tips:
Encourage the young men to be self-controlled. (Titus 2:6)
Is not the most difficult lesson to teach a teenager, self-control?
Begin while they are young and head satan's deadly lies of indulgence 'off at the pass'.
Today's Soul Snippet:
"Religion masks as relationship and blesses sinfulness." ~ Michael Cartwright
Love this SoulSnack - PLEASE don't keep it to yourself? Would you like to subscribe for free SoulSnacks either weekly or each workday?