8 Top Tips to Praying the Psalms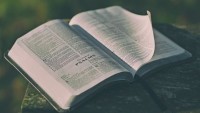 Eight top tips to guide you in praying through the Psalms:
Note/mark your favorite ones that you may easily retrieve them for prayer, and enjoy their salve as often as you need it. From time to time the favorites will change as you and your circumstances do. We don't always eat the same breakfast cereal.
Read your Psalm out loud, slowly and thoughtfully, listen to where it touches your heart.
Learn your encouraging verses. (I particularly like and therefore remember Psalm 73:25-26 & 116:7.) The Word of God that dwells in your heart will change your thoughts and soothe your soul.
Meditate upon your best Psalms until you can re-word them into your thoughts, thus helping prayer. (See too Psalm 119:148)
Make it your habit to pray the Psalms. This then becomes a powerful agent for delight.
Through the Psalms you may take your raw, dark feelings into the presence of God to process them. He drives no man away, nor despises them in their day of misfortune. The Psalms permit us to speak to God as we are, and not as we should be.
When a verse or two, or even an entire Psalm reaches the inner man, seek to apply it as much as you enjoy it.
Use the Psalms to praise the character of our Heavenly Father. Remember - we open His gates with thanksgiving and enter His courts with praise.
I will give thanks to you, Lord, with all my heart; I will tell of all your wonderful deeds. I will be glad and rejoice in you; I will sing the praises of your name, O Most High. (Psalm 9:1-2)
Today's Soul Snippet:
'The holy person is the only contented man in the world.' ~ William Gurnall
#Today's SoulSnack is sourced from an unknown author. It contains SoulSupply edits and additions.
Love this SoulSnack - PLEASE don't keep it to yourself? Would you like to subscribe for free SoulSnacks either weekly or each workday?