Five Best Bible Facts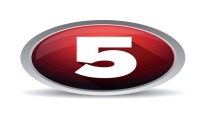 Some may judge me simple (they are surely correct).
The voice of a simpleton, my boy within resonates. I can't ignore its plea, no matter how much my maturish mind contests the noise. This voice demands of me my childhood truths to still live by, truths I sung at Sunday School wearing small leather braces that stretched as I emptied my lungs (and the room); that have never changed no matter how much adult learning I may now assault them with. Jesus approves of this small and correct boy still within.
Jesus called a little child to Him, and placed the child among them. And He said: "Truly I tell you, unless you change and become like little children, you will never enter the kingdom of heaven. Therefore, whoever takes the lowly position of this child is the greatest in the kingdom of heaven". (Matthew 18:3-4)
Within me is my rock-sure foundation, a voice that holds my strength and compass. This voice, when challenged can only repeat:
God does not lie,
The Bible is always right; it best measures right and wrong,
Jesus is the only name under heaven by which men can be saved,
God does not change, and
any teachings contrary to these cannot lead to truth, only heresy and the greatest of loss.
These five facts are surety for life today in all its increasing wickedness, and the promise of life tomorrow. Those who would twist the volume knob of the child within down to silent, or press the buttons upon God's digital displays of truth to change them, are twiddling into deadly super-heated danger.
Be aware, do not be deceived - that which was first right is still right and always will be.
Today's Soul Snippet:
"While the carnal rules the spiritual evil will continue unchallenged." ~ Michael Cartwright
Love this SoulSnack - PLEASE don't keep it to yourself? Would you like to subscribe for free SoulSnacks either weekly or each workday?