God's Plea to the Wiped-Out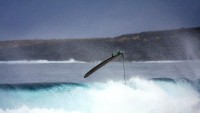 Life's battles sap your self-confidence and tip you upside-down...
Unshakeable sadness hovers its dark shadow across your soul...
The body is broken, the spirit is weak and all exit doors are closed...
He who rattles the heavens, names the stars and rolls the waves from white caps to tsunamis pleads:
"Wait for me, be strong take heart and wait for me." (Psalm 27:14)
You have no answers now but you know He who writes tomorrow.
He who moves in seasons still does. The God of spring, summer, fall and winter forges the seasons upon earth and across you.
There is the new refreshing season yet to arrive for those who listen to the Lord of seasons. He still wipes out the old ones for there is a time for every matter under heaven.
Soul Snippet:
"Love God's presence above all else and then trust Him to add the world to you."
A similar SoulSnack - Waiting In Pain
Love this SoulSnack - PLEASE don't keep it to yourself? Would you like to subscribe for free SoulSnacks either weekly or each workday?