Life for the Soul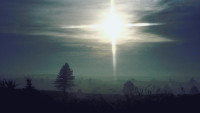 It is Jesus' fine intention and perfect will that each believer is able to receive life to the full.
Jesus is not a cheat, liar or malevolent. He has a good pleasing and perfect will for each of those who name Him Lord. Yet life (satan) consistently conspires against Jesus ambitions for His disciples.
These SoulSnacks are spiritual equipment, the believer's backpack for enjoying God's plan for their lives, so as not to be robbed of them (satan's intention).
There is a Highway of Holiness for each to walk which alone gives life to the body, soul and spirit.