Living above the Air
Soul Snack 33/14 ...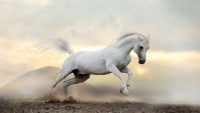 Pressing On! ~ Part D.
Has western Christianity become a sightless religion?
We pound the ground for the wealth that is under us, and snort the air for all that is around us. All the while Christ's sight is shielded away, and the saints at ease withhold their sacrifice.
Christians are consumed in looking down or around. The glitz of this world ensures it is easy to neglect looking above.
There is a life to be lived while still on earth that sees above earth. Christians are called to 'live above the air.'
So we fix our eyes not on what is seen, but on what is unseen, since what is seen is temporary, but what is unseen is eternal. (2 Corinthians 4:18)
Satan is the prince of the air. Whenever a Christian's sights are set on that which is around him, the believer will only see what satan offers; what he owns and rules.
Head to the lap of the Lord, gaze upon the glory shelves lined with crowns for this is 'living above the air'. Upon the Lord's lap is comfort and knowledge, and upon His mantle-piece is our reward.
The world is only a storm-damaged tent when compared to the mansion that waits above.
When I 'live above the air' I won't fall for what is 'in the air.'
The toil will be easier if we have the profit before our eyes. ~ Bernard of Clairvaux
Today's Soul Snippet:
Jesus is the reason for life - I can't live without Him and I must die with Him.
ENJOY ~ Pressing on! ~ Part C ... '3 New Lies and 3 Old Truths'
Love this SoulSnack - PLEASE don't keep it to yourself? Would you like to subscribe for free SoulSnacks either weekly or each workday?