Living in the Best Place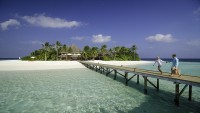 I long to explore the soulful maps,
and plunge the guidance of Heaven unwrapped.
I seek to peer past the pearly gates,
to see the seat of my loving Mate.
I yearn to pray into depths unknown,
reserved for the humble grown.
The joy of faith I delight to share,
His breadth of love is always there.
There is no place I'd rather be,
than stopping with Jesus upon my knees.
He will not shout nor yell life's way,
within His love I am here to stay. ~ anon.
Draw close to the Lord for He longs to draw close to you.
But as for me, it is good to be near God. I have made the Sovereign Lord my refuge; I will tell of all Your deeds. (Psalm 73:28)
Life's best place is with your Best Mate, for your photo is already printed on the pages of His heart.
Today's Soul Snippet:
"Love needs no explanation - it only needs communication." ~ Glyndi Avera
Love this SoulSnack - PLEASE don't keep it to yourself? Would you like to subscribe for free SoulSnacks either weekly or each workday?