Moments of Prayer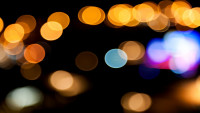 Aiden Wilson Tozer was an unusually gifted man. He can inspire or chasten with an equal ability. Let his brief reflection lift your spirit that you may breathe, and drive you to your knees that you may pray.
Undoubtedly the redemption in Christ Jesus has sufficient moral power to enable us to live in a state of purity and love where our whole life will be a prayer.
Individual acts of prayer that spring out of that kind of total living will have about them a wondrous power not known to the careless, or the worldly Christian.
Our prayers are only as powerful as our lives. In the long run we pray only as well as we live. ~ A.W. Tozer
Much prayer evidences much faith. But, don't get caught up in the deceiving trap of pride shown by Pharisees and pagans alike; they think they are heard by their verbosity.
As a man is known by his words down on earth, likewise it is by his prayer he shall be known in heaven.
When you recognize the festive and still moments as moments of prayer, then you gradually realize that to pray is to live. ~ Henri Nouwen
Pray without ceasing. (1 Thessalonians 5:17)
Today's Soul Snippet:
'Proper understanding of Scripture comes only through the Holy Spirit.' ~ Martin Luther
Love this SoulSnack? - PLEASE take a moment and share it with a friend. Would you like to subscribe for free SoulSnacks either weekly or each workday?