Out of a Babe's Mouth ~ FAITH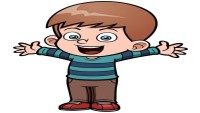 Soul Snack 131/14 ... The Prince of Preachers - Charles Spurgeon recounts this soul-stirring anecdote of a young boy:
Is it not a sad thing that we should think it wonderful for God to hear prayer? A little boy in one of the schools in Edinburgh, who had attended a prayer meeting, had much better faith. He said to his teacher who had conducted the prayer meeting, "Teacher I wish my sister could be made to read the Bible. She never reads it."
"Why should your sister read the Bible Johnny?"
"Because if she would once read it, I am sure it would do her good, and she would be converted and saved."
"Do you think so Johnny?"
"Yes, I do sir, and I wish the next time there's a prayer meeting you would ask the people to pray for my sister that she may begin to read the Bible."
"Well it shall be done, John."
So the teacher mentioned that a little boy was very anxious that prayer should be offered so his sister might begin to read the Bible. John was observed to get up and go out. The teacher thought it very rude of the boy to disturb the people in a crowded room, and so the next day when the lad came, he said, "John, I thought it was very rude of you to get up in the prayer meeting and go out. You ought not to have done so."
"But sir,' said the boy, "I did not mean to be rude. I thought I would just go home and see my sister reading her Bible for the first time."
And Jesus said: 'Truly I tell you, unless you change and become like little children, you will never enter the kingdom of heaven." (Matthew 18:3)
The faith of a child is authentic; they are the baseline of spiritual quality, eligibility and acceptability.
Envy, NO COPY the faith of a child for it is a bright light to an educated adult soul.
ENJOY - Biblical Honor for Children
Today's Soul Snack:
Where the Holy Spirit leads you satan will tempt you.
Love this SoulSnack? - PLEASE take a moment and share it with a friend. Would you like to subscribe for free SoulSnacks either weekly or each workday?