Reaching the Cries of Your Heart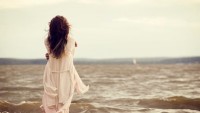 What surges in your heart also runs deep. But this is of no mystery to our Lord.
Jack Coe was born March 11th, 1918 in Oklahoma city, one of seven children.
Childhood taught Coe to live for an audience of one.
He would soon echo Wordsworth for the child is father to the man.
At age five the sheriffs cleaned out his home, and the very next day his house was forfeited to his runaway father's debtor.
By nine years of age Jack and his brother stood at the door of an orphanage, their mother could cope no more. Coe's teenage years saw him pursue his father's ways, only to find no comfort in a bottle too. The Lord loved Jack at his very worst. He would soon learn this.
Coe became hungry for the Lord of his grandparents. After various false starts and wrestles he became a born-again believer. Fifteen months in the U.S army did not deter his faith, but fortified it.
Coe's heart burned to preach the gospel. ~ Roberts Liardon
By 1945 Coe was studying divine healing in Texas. He would sell his house, buy a tent and take his family on the crusade road. Coe would travel through the States and hold massive healing crusades. He would also establish an orphanage, and his own independent church in Dallas. He died most prematurely in 1957.
Coe took control of his horribly disadvantaged life, instead of allowing it to continue to control him... When we base our lives on the words of men, or on the horrors of our past, we are defeated. But when we pursue and run after the cry of our hearts, God will meet us every time and manifest His glory.

Your past will never determine your future unless you give it power to do so. There is a whole new future in faith. It is clean, untouched, waiting for you to pioneer with it by the dream in your heart. Keep God as your number one passion, and the desire of your heart will surely follow.#
Delight yourself in the Lord, and He will give you the desires of your heart. (Psalm 37:4)
However, as it is written: "What no eye has seen, what no ear has heard, and what no human mind has conceived"— the things God has prepared for those who love Him...(1 Corinthians 2:9)
Today's Soul Snippet:
The impossible is available to those who rely on the eternal.
Love this SoulSnack? - PLEASE feel free to share it with a friend, post it on a blog page, on a website or share it on social media.
Would you too like to subscribe for free SoulSnacks either weekly or each workday?
#Roberts Liardon, God's Generals (New Kensington, Whitaker House Publishing 1996) 376