Remember The Good Lord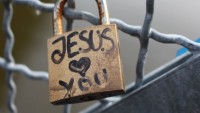 Many were outraged decades ago as I belted out a song in Sunday School. The melody was my delight, if not my singing to those around. Johnson Oatman Jr. published "Count Your Blessings" in 1897, but at first I understood little of it.
The chorus begins:
Count your blessings, name them one by one,
Count your blessings, see what God has done!
It rattles inside to day.
Memory is a power-filled tool to access God's faithfulness during the seasons of doubt and the dark mid-nights.
I am reminded:
My Lord has gone before me and prepared my paths. They are paved in holy stones and lead straight to His Gates of Righteousness. He has filled me with good things, AND HE CALLS ME BY NAME. What more could I want O' Lord?
My Lord has already shadowed me through the valley of death and I have feasted before my enemies' eyes. How can I ever thank you Lord?
No good thing has my Lord withheld from me. He has lifted me out of harm's way, that I may recline against the comfortable trunk of the Tree of Life, and enjoy its life-giving eternal shade. O' my Lord, thank you, for I am safe with You.
O Lord, haste the day when my faith shall be sight, the clouds be rolled back as a scroll; the trumpet shall sound, and the Lord shall descend, even so, it is well with my soul.#
Those who recall their good Lord's deeds upon earth to them, shall receive yet again His strength this day, feeling it is well with their soul.
Today's Soul Snippet:
'Sin stamps the devil's image on a man.' ~ Thomas Watson
Love this SoulSnack - PLEASE don't keep it to yourself? Would you like to subscribe for free SoulSnacks either weekly or each workday?
# Stanza 6 from the hymn "It is well with my soul" - Spafford/Bliss 1876