7 Tonics for the Heart
Soul Snack 29/13 ... 7 Tonics for the Heart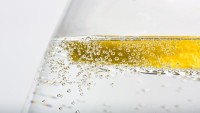 Drink these in when the day is bleak, the spirit is restless or the soul is cold. Warm your heart with the sweetest tonics of all - the elixirs of heaven:
Listen, listen to me, and eat what is good, and you will delight in the richest of fare. ~ Is 55:2c
For the eyes of the Lord range thoughout the earth to strengthen those whose hearts are fully committed to him. ~ 2 Chron 16:9a
For He (God) does not willingly bring affliction or grief to anyone. ~ Lam 3:33
The Lord will write in the register of the peoples; this one (YOU) was born in Zion. ~ Ps 87:6
Take delight in the Lord, and He will give you the desires of your heart. ~ Ps 37:4
Who will bring any charge against those whom God has chosen? It is God who justifies. ~ Rom 8:33
For God's gifts and His call are irrevocable. ~ Rom 11:29
Today's Soul Snippet:
At the heart of Heaven is the heart of humans.