Soul Scaffold ~ Betrayal & Torment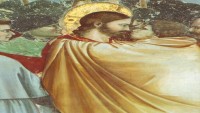 Betrayal will always fail to explain how much it charges.
As with Judas, betrayers have first died on the inside before they die 'on the outside'. Filled with shame Judas returned his bribe, then hung himself. (See Matthew 27:1-10)
After the betrayal the inducement becomes as empty as the remorse is full.
Betrayers become the biggest victim of their betrayal. Their torment persists.
To those who know a Judas, remember Jesus' soul cleansing bellow from the Cross - forgive them for they know not what they do.
It is forgiveness spoken out from the deepest of pain that precedes resurrection.
Forgiveness is torment's biggest enemy.
Today's Soul Snippet:
'The righteous man fails to place his personal good before the good of a brother'.
Did you find this SoulSnack helpful? Would you like to subscribe or forward it to a friend?