Soul Scaffold ~ Emptiness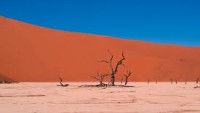 The altar within the soul lays achingly empty when there is nought upon it to worship.
Souls can be as barren as King David's desert, but his soul's altar was still full:
You, God, are my God,
earnestly I seek you;
I thirst for you,
my whole being longs for you,
in a dry and parched land
where there is no water.
I have seen you in the sanctuary
and beheld your power and your glory.
Because your love is better than life,
my lips will glorify you.
I will praise you as long as I live,
and in your name I will lift up my hands.
I will be satisfied as with the richest of foods;
with singing lips my mouth will praise you.
On my bed I remember you;
I think of you through the watches of the night.
Because you are my help,
I sing in the shadow of your wings.
I cling to you;
your right hand upholds me. (Psalm 63:1-8)
Today's Soul Snippet:
Forgiveness releases a broken heart.
ENJOY these Soul Scaffolds too: Consolation, Flourishing in Old Age, Anxiety & Affliction
Love this SoulSnack? - PLEASE feel free to share it with a friend, post it on a blog page, on a website or share it on social media.
Would you too like to subscribe for free SoulSnacks either weekly or each workday?