Of Famines & Feasts
Soul Snack 88/13 ... Of Famines & Feasts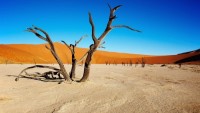 The prophet Amos bore a great burden. His affliction is still carried today for those with eyes unveiled, for those refusers of Christian conformity.
During the 8th century BC the Israelites languished in prosperity and would soon face the most tragic of starvation - God's word!
"The days are coming," declares the Sovereign Lord, "when I will send a famine through the land - not a famine of food or a thirst for water, but a famine of hearing the words of the Lord." (Amos 8:11)
Amos had prophesied to a nation considered both stable and complacent, devoid of any real sense of impending doom. This imprint of Amos is a stamp yet again today. (There is nothing new under the sun.)
Where is the Word of God to those who pursue wealth when their master had no-where to lay His head?
So many have full pockets but are empty of spiritual assets.
Where is the Word of God to those who serve the Lord with fervent energy but refuse to sit at His feet?
So many give Jesus abundant activity but little attention.
Where is the Word of God to those who believe that Jesus rose from the dead but renounce He does miracles today?
So many have exchanged faith for knowledge and don't even know it.
Such Christian life is a white-washed tomb, an empty pond or a denying of the Divine.
There is little outer alignment of Christian living while there is poor inner alignment with the Word of God.
Famines and feasts do not co-exist.
Today's Soul Snippet:
"A heart captured by Jesus is a heart set free."
Today's SoulSnack is an extract from The Paradox of Christianity
ENJOY this fresh SoulSnack? Free subscriptions either weekly or each workday