DO I CAUSE MY TROUBLES? - Seminar ~ August 24th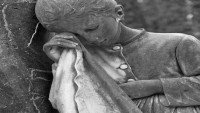 MAKING SENSE of SUFFERING:
Tears are often the telescope by which men see far into heaven. ~ Henry Ward Beecher
There are none who would be unfamiliar with this subject.
The details of the new seminars are:
1. The Presence & Residence of Evil ~ August 10th 4pm - 5pm
~ Earth's Invasion is Heaven's Loss
2. The Roots & Nature of Authority ~ August 17th 4pm - 5pm
~ Unseen Spiritual Legislation & Governance
3. Life's most Difficult Question - am I the author of my own troubles? ~ August 24th 4pm - 5pm
~ 3 Divinely Fixed Principles of Living upon Earth
4. Travelling in the Desert - living best with suffering.~ August 31st 4pm - 5pm
~ The Sands Blast the Soul
All seminars will be held at the Narellan Congregational Church Centre Unit 4/38 Exchange Parade, Smeaton Grange 2567 - Sydney AUSTRALIA. Light refreshments will be served.
Further enquiries – respond@soulsupply.com
Registrations are not required and no fee is charged.