Souvenirs of Solitude ~ Life Below the Clouds
Soul Snack 76/14 ...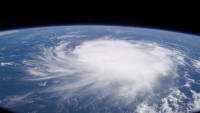 Man has exchanged all kinds of wild adventure for only pictures of what could have been.
Those who rock in chairs to wile away the hours, build nothing but know peace. Which is most important?
The chasing after wind holds no gain, and the seeking for self always will fail.
Lives are captured by the worthless and the valuable is lost. The pursuit of a heart's desires is endless for it is never satisfied. Better to never start than to never finish.
The end of the matter is valued by what's left behind, not by that which is gathered and rusts along the way.
It is better to leave a truth than a trinket, for trinkets spoil but the truth is everlasting.
To frequently lament is to steal your own life.
He who believes ill of a brother will find his brother believes ill of him.
A favor given is a favor returned.
There is much reaching up under the sun, but none can touch God unless He first reaches down.
The power of men is empty for they depend on the generosity of God alone.
The good that comes from a man mirrors his soul, but the bad that comes from man darkens the hearer's soul.
Life is lived in the flesh, but in the soul it is found.
Grasp today in faith, for tomorrow is not guaranteed.
There is no better or more fearsome place to be, than the place not yet seen - before God's throne.
See, darkness covers the earth and thick darkness is over the peoples ... lift up your eyes and look about you ... then you will look and be radiant, your heart will throb and swell with joy ... (Isaiah 60:2-5a)
Today's Soul Snippet:
"Christ would ever have abode alone if He had not died on the cross." ~ J.B.Stoney
Love this SoulSnack? - PLEASE take a moment and share it with a friend. Would you like to subscribe for free SoulSnacks either weekly or each workday?
ENJOY more Souvenirs of Solitude ~ Righteousness