The Futilty Gods
SoulSnack 19/14 ...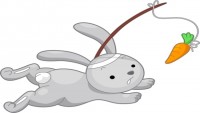 So much of what was presented to me as real in bygone days, I now see as fictitious. The splenetic god of alternating moods, the prejudiced god partial to Catholics, the irritated God disgusted with believers, the warrior god of the '"just'" war, the fickle god of casuistic morality, tut-tutting our little weaknesses, the pedantic god of the spiritually sophisticated, the myriad of gods who imprisoned me in the house of fear; I could go on.# (Brennan Manning)
Within each soul still lies dormant (or worse still - active) that Pharisee who forms the god we believe in, in our own image.
The late Brennan Manning wrestled for too many decades with a god formed of his world; a futile god, an aloof god, a disengaged malevolence. This god was fashioned in his abused imagination. It was educated by his religious zealots; ecclesiastical barristers who claimed they knew the God of the cross far better than he.
The Christ of Calvary longs for a divine merger with man, with you! There is no vacuum to God, no emptiness of heart that would ever deny His very fabric to love.
The love of Christ is beyond knowledge.#
The man-made god of any mind can never marry with the God-made Christ of Scripture.
I pray that you, being rooted and established in love, may have power, together with all the Lord's holy people, to grasp how wide and long and high and deep is the love of Christ, and to know this love that surpasses knowledge – that you may be filled to the measure of all the fullness of God. (Ephesians 3:17-19)
Today's Soul Snippet:
A faith at ease is a faith with disease.
Love this SoulSnack - PLEASE don't keep it to yourself? Would you like to subscribe for free SoulSnacks either weekly or each workday?
#Brennan Manning, The Furious Longing of God (Colorado Springs, CO: David C.Cook 2009) 37