The Liberation of the Soul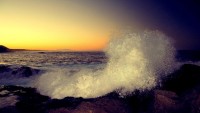 My Lord spent His life to draw me out of me, that I could be in Him and He too in me.
Eight humble thoughts to grasp Calvary's work of freedom to my soul and then my body:
Pride opens the mouth while wisdom keeps it closed
Wisdom is the home of humility, and humility is the roof of wisdom
Humility is the vault of honor
Humility is not the concealing of error but rather its confession
Humility repels the assaults of pride, as a raincoat repels rain
Humility wars to take every thought captive to the Lord Jesus
Humility is becoming what you have despised and so realising that you were wrong.
The perfection of humility is the knowledge of truth. ~ Bernard of Clairvaux
When pride comes, then comes disgrace, but with humility comes wisdom. (Proverbs 11:2)
There is a pleasant salve, a liberating caress to any soul when its balm is first humility.
Pride is the fearsome bondage to self, but in humility there is a peace-filled liberty.
O Lord that my heart may no longer be drawn to pride, nor it savor such wicked thoughts. Amen
Today's Soul Snippet:
"Where the eyes wander the mind soon follows".
ENJOY similar SoulSnacks - How To Climb Heaven's Ladders & How To Build A City
Permission is granted (and you are also encouraged) to reprint SoulSnacks in hard copy form, using them for Bible Studies or other Christian forums, as well as sending them to your own email lists and posting them on your own websites. SoulSupply asks only that you keep the SoulSupply website and email contact information intact.
Love this SoulSnack? - PLEASE take a moment and share it with a friend. Would you like to subscribe for free SoulSnacks either weekly or each workday?