Unfolding Life Untold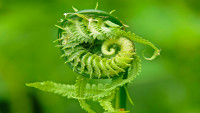 Your mercy flows with no constraint, with eyes of care and giving,
You reach my heart, extending mercy a blessed relief in living.
Your grace to grow and love to lighten my load, walks beside me each and every day,
Your throne awaits to flood my life, Your supply is my only way.
My heart is willing, my soul in need - so grace You pour on me,
Life nourishing kindness, Your undiluted generosity.
Your fine intentions for me are as kind as heaven is pure,
Your ability to deliver is as strong as my desire for You is sure.
He stands at the right hand of the needy one... (Psalm 109:31a)
Therefore I now know:
Life untold is yet to unfold for those who first thirst for the riches of God's mercies.
But because of His great love for us, God, who is rich in mercy, made us alive with Christ even when we were dead in sins—it is by grace you have been saved. (Ephesians 2:4-5)
Today's Soul Snippet:
Humility is becoming what you have despised and realising that you were wrong.
Permission is granted (and you are also encouraged) to reprint SoulSnacks in hard copy form, using them for Bible Studies or other Christian forums, as well as sending them to your own email lists and posting them on your own websites. SoulSupply asks only that you keep the SoulSupply website and email contact information intact.
Love this SoulSnack? - PLEASE take a moment and share it with a friend. Would you like to subscribe for free SoulSnacks either weekly or each workday?