5 HIGH-OCTANE BLESSINGS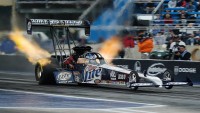 The good Lord cares for our inner fire, He stokes it from bucket-loads of high-octane of blessings.
Where blessing exists, favor lives.
The apostle Paul wrote so that his words would nourish many, for this is the exact nature of blessing. Savor these verses, dwell on them, for their goodness is spoken to every disciple who sits with the Word.
Now may the Lord make you increase and abound in love for one another and for all, as we do for you, so that He may establish your hearts blameless in holiness before our God and Father, at the coming of our Lord Jesus with all His saints. (1 Thessalonians 3:12-13)
Now may the God of peace Himself sanctify you completely, and may your whole spirit and soul and body be kept blameless at the coming of our Lord Jesus Christ. He who calls you is faithful; He will surely do it. (1 Thessalonians 5:23-24)
We always pray for you, that our God may make you worthy of His calling and may fulfill every resolve for good and every work of faith by His power, so that the name of our Lord Jesus may be glorified in you, and you in Him, according to the grace of our God and the Lord Jesus Christ. (2 Thessalonians 1:11-12)
Now may our Lord Jesus Christ Himself, and God our Father, who loved us and gave us eternal comfort and good hope through grace, comfort your hearts and establish them in every good work and word. (2 Thessalonians 2:16-17)
I bless you in the name of Jesus, and that God may reveal to you everything you need to know to enable you to be fully who He made you to be, and that you receive everything you need to know so that the fullness of life in Jesus might be released to you. ~ Ray Godwin
Today's Soul Snippet:
'Our first and foremost task is faithfully to care for the inward fire so that when it is really needed it can offer light and warmth to lost travellers.' ~ Henri Nouwen
Love this SoulSnack? - PLEASE take a moment and share it with a friend. Would you like to subscribe for free SoulSnacks either weekly or each workday?