Christmas & Nelson Mandela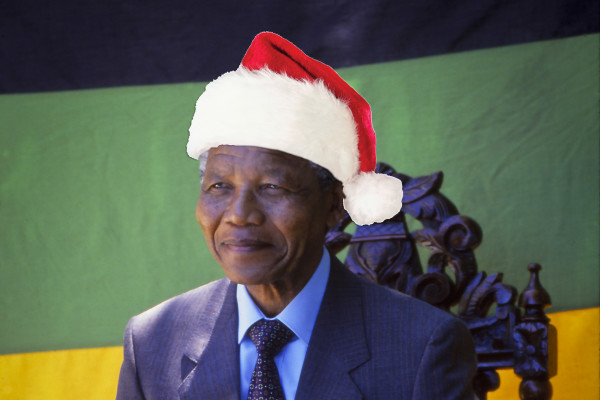 Unnoteworthy events of antiquity rise to be the stunning events of history.
The unjust events of the past become the world changing fodder of millennia.
The anonymous deeds of yesterday become the public deeds of tomorrow.
Consider the life of Nelson Mandela. An almost inert twenty-seven years across four jails delivered the dismantling of an earthly apartheid.
Consider an even more helpless babe in a feeding trough. He delivered the dismantling of eternal condemnation and judgement.
Never doubt that God still turns darkness to light, for Christmas will always shout until there is no night - still trust God in your darkness.
Christmas continues to prove the axiom - do not despise the day of small beginnings.
Four prisons sheltered one liberator, and one manger cradled one messiah.
Christmas proves - humility, self-denial and obscurity are the lasting fuels for enduring revolution.
'Nevertheless there will be no more gloom for those who were in darkness...' (Isaiah 9:6a)
Today's Soul Snippet:
"It is a great mercy to know God's mind before you witness His deeds." ~ Michael Cartwright