Dream On!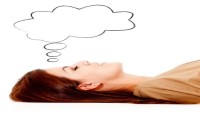 Soul Snack 183/14 ... Dreamers are rare winners.
Joseph dreamt big dreams, but Joseph was misunderstood.
This dreamer was disdained by brothers; in fact he was hated.
Seven murderous brothers conspired to kill Joseph. They plotted with an unholy ruthlessness that would make any ancient mafia proud.
When Reuben heard this, he tried to rescue him from their hands. "Let's not take his life," he said (Genesis 37:21)
BUT just one voice of mild reason spoke up -- Reuben's words saved Joseph's life. (See Genesis 37 for this full story.)
When another forms a plan to 'kill' you because of your dreams...
When your dreams are despised and rejected...
When you are dropped in a hole by even your brothers, God still has a plan to save you.
Refuse to doubt the deliverance of God when enveloped by the evil of man.
Where others have planned your humiliation, God has planned your elevation. He always has a rescue mission for those who are the least in the eyes of those around them.
Look for your Reuben, the voice of reason among those unreasonable around you. Reuben is His protection for you.
Dreams may appear fanciful to others but Joseph did win. He became the prince of Egypt.
No malevolence of man can ever outsmart the benevolence of God. Dream on, for God still turns dreamers to doers.
Today's Soul Snippet:
When justice is ignored - evil is refreshed.
Love this SoulSnack? - PLEASE take a moment and share it with a friend. Would you like to subscribe for free SoulSnacks either weekly or each workday?