'Grace' does not stand alone...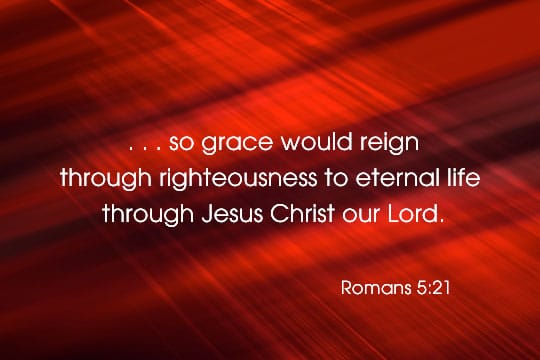 'Grace' is not a stand alone virtue.
The righteous act of Jesus first in Gethsemane and then on Golgotha made 'grace' available to all of mankind. If righteousness did not precede 'grace', 'grace' would not be available. It is from the fruits of righteousness that men can receive Divine truths and thus learn virtue.
The foundation of 'grace' is righteousness, 'grace' is not a stand alone virtue.
It is just one act of righteousness that is sufficient for all men to be offered grace.
... so also grace might reign through righteousness to bring eternal life through Jesus Christ our Lord. (Romans 5:20-21)

Seek righteousness, and grace will become your pillow. Where there is grace, there is rest.
Today's Soul Snippet:
'It is sinful to seek great things for oneself.'