Humility never Expires or Retires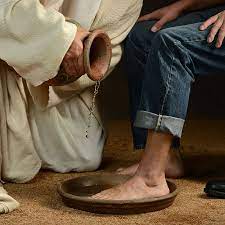 Be humble, lest you stumble. ~ D. L. Moody
Humility is the healing from pride. It rejoices in obscurity.
Pride first crushes humility through the praise of others, then destroys it through the ongoing self-adulation. Chew on a compliment for a brief while, but don't swallow it - spit it out.
A life at peace is one satisfied in humility. There is peace in humility for he who neglects honor and all its striving.
Be a king maker, not a king. Allow another to raise you up. It is not honorable to seek honor.
There is a little considered ladder to climb for those who would become wise. The first step is named the fear of God, the second is named humility and the third step is called righteousness. The top step is wisdom. Wisdom is not gained if humility is not reached first.
Virtue is made perfect in infirmity. ~ St Bernard of Clairvaux
A life's path of humility is paved in cobblestones on earth, not gold. BUT:
God blesses the home of the righteous ... and gives grace to the humble. (Proverbs 3:33b & 34b)
Today's Soul Snippet:

'Above all guard your heart, for it is the wellspring of your life.' ~ Proverbs 4:23