Pondering Righteousness & Grace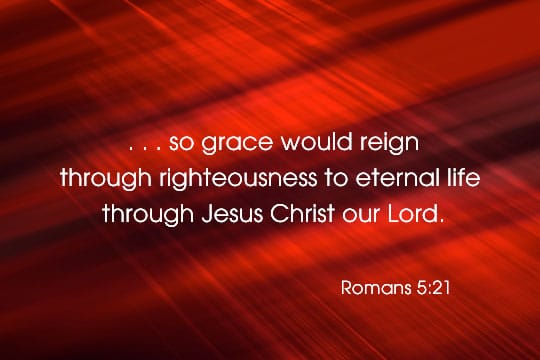 Righteousness dwells at the root of all virtue.
It is the mother lode of virtue.
Is there any stronger, longer or deeper virtue than righteousness?
The virtue of grace is a fruit of righteousness (so too peace).
... Just as sin reigned in death, so also grace might reign through righteousness to bring eternal life through Jesus Christ our Lord. (Romans 5:21)
The intentional righteousness of Jesus in Gethsemane took Him to the cross. Without His righteousness being exercised (not My will but Yours be done) grace could not have been offered to mankind. The two true words 'forgive me' would never pass through a human's lips.
The conduit of grace is righteousness. The sheath that surrounds grace is righteousness. Grace is no stand alone virtue, independent of any other. The pedestal of grace is righteousness. And, righteousness is for all to see - as surely as grace is possible to all.
The heavens portray His righteousness, and all the peoples see His glory. (Psalm 97:6)
So then, how should the righteous live?
Rejoice in the Lord, you who are righteous and praise His holy name. (Psalm 97:12)
Righteousness leads to celebration.
Today's Soul Snippet:
'The more I am filled with the things of heaven, the less I tarry with the hollow dalliances of earth.'