A Picture of God's care for His own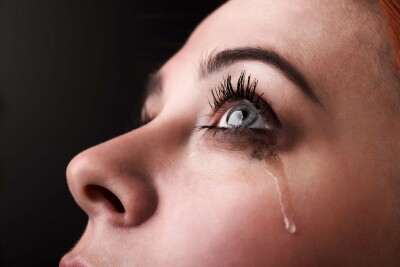 Record my lament; list my tears on Your scroll, are they not in Your record? (Psalm 56:8)
There is an alternate reading to the middle section of this verse. It reads:
Record my lament; put my tears in Your wine-skin, are they not in Your record? (Psalm 56:8)
There exists a depth to my mind in the alternate reading that the first reading can't quite capture.
This is a picture of the good Lord gathering and preserving a man's tears. God treats our tears as serious and precious. While the tears may be hidden from men they aren't from God. He does not ignore our travails, nor does He treat them as trivial.
A wine-skin gives boundaries even though it may stretch. All liquid requires boundaries.
Leather is safe, the tears can't be lost.
The wine-skin is finite, an image of tears that will end.
Our emotions/sadness/despair feel out of control and 'flood' over everyone and everything. The image of a wine-skin holds the deluge tight.
This is a sustaining parallel that grasps our Lord's ability to contain our feelings. Each of us can park them within His 'wine-skin' and pray the peace of Jesus' blood across it. He takes the 'flooding' and emotional dis-regulation away, covering it with His healing blood.
Despite the pain and tears, continue to sow. Don't give up. Joy and restoration are promised. It is sought in prayer.
Restore our fortunes, O Lord ... those who sow in tears will reap with songs of joy. He who goes out weeping, carrying seed to sow, will return with songs of joy, carrying sheaves with him. (Psalm 126:5-6)
Today's Soul Snippet:
God will look for those who will look for Him.