The Flowing Holy Spirit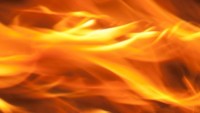 Soul Snack 218/14 ... For those who long for a vigorous spirit and shun flat worship:
Streams of living waters are flowing within ravines, around rock faces and across rock shelves. They are babbling brooks that bring life and their bubbles splash refreshment in their foam.
These streams of living waters lap at the ankles of all who would stand in their flow. They dance around toes, glisten up to the eyes and issue an invitation to plunge in.
They refresh from the heat of the day and from the wrestles of life. They are available to all mankind who would stand still long enough to receive them.
Go on - stop, stand still and be bathed in living waters that never drown, flood nor injure - but only refresh.
This water of life is the water for your life too.
He who has an ear let him hear.
Deaf, thirsty and dry is the disciple who ignores the Holy Spirit's flow. Pray for the Holy Spirit's presence daily that your soul may be soaked and spirit revived.
Refreshed is the disciple who chooses to prayerfully stand in the pure streams flowing from the Holy Spirit of Truth.
On the last and greatest day of the Feast, Jesus stood and said in a loud voice, If anyone is thirsty, let him come to me and drink. Whoever believes in me, as the Scripture has said, streams of living water will flow from within him. By this he meant the Spirit, whom those who believed in him were later to receive ... (John 7:37-39a)
DON'T FORGET - Jesus is the Lord who gives the Holy Spirit without limit and without finding fault.
There is a faith without life, but there is no life without Holy Spirit watered faith.
Today's Soul Snippet:
"The martyrdom you are able to exact will mirror the influence you are able to exert." ~ Michael Cartwright
Love this SoulSnack - PLEASE don't keep it to yourself? Would you like to subscribe for free SoulSnacks either weekly or each workday?
READ MUCH MORE PROPHECY ABOUT GOD'S ACTIVITY TODAY in "GREAT MERCY"
This SoulSnack was first published on MyParable ~ Living Waters
ENJOY ~ A Dose of the Holy Ghost