The Love that is Infinite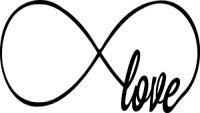 Littering each day's paths are the morsels of earth's offerings. They distract our eyes, claim our hearts and trip our feet.
Dorothy Kerrin# (1889 -1963) was an invalid, thrice healed. She knew little opportunity or ability to be lost in this world. Dorothy indulged no wayward casting of eyes, or falling for life's fleeting trinkets. She instead gazed heavenwards and wrote:
The gifts of God can only be received through prayer.

We shall find spiritual joy, or soul-health, through communion with God, and bodily health will follow as growth follows rain and sunshine.

Communion with God will banish any doubt and fear, and if we will but do His will and walk in His footsteps, we shall know the Truth and realise the power of the Love that is Infinite
There is no fear in love. But perfect love drives out fear... (1 John 4:18)
Satan drives love away and refills the soul with an illusory fear. Little wonder it becomes so difficult to enjoy the communion with God that Dorothy speaks of.
Yet - a false finite fear (satan's time is short) is no contest for the real and infinite love of Jesus who has overcome the world.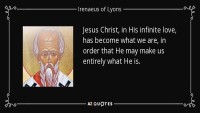 Today's Soul Snippet:
Faith requires a step forward, it is spiritual courage.
Love this SoulSnack - PLEASE don't keep it to yourself? Would you like to subscribe for free SoulSnacks either weekly or each workday?
#In 1948 Dorothy established the Burswood Healing Ministry in East Sussex which operates to this day.