The Wisdom of Foolishness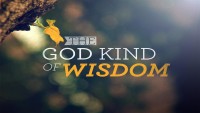 To the western-world of individualism that elevates personal rights and a mono-identity, it becomes a rabid foolishness to release personal rights and seek your identity by union with another.
Yet union with Christ is exactly that - a convergence of identity. Christians can then enjoy the addition of meaning and the presence of a new number - One.
The tempering of such worldly foolishness is found in the denial of carnal desires. It is these that ring the world's chorus in any Christian's ears. Yet, in union, seated on the very lap of the good Lord Himself, roars become silent and His pleasant whispers are heard.
Union is the total acceptance of one as they are and not as they should be.
Union is an approval alone that shoots into the mind and penetrates the spirit. It is a fresh and healthy re-setting of emotions and thinking.
The wisdom of Heaven is to love you as you are, it does not expect you to be what you are not.
The wisdom of Heaven is to love you as you are, not as others think you should be.
The wisdom of Heaven is to love you as you are, not as you think you should be.
"In human beings love is a quality ... in God, love is His identity." ~ Brennan Manning
The wisdom of man begins when he rejoices in the foolishness of Heaven.
And so we know and rely on the love God has for us. God is love. Whoever lives in love lives in God, and God in him. (1 John 4:16)
Today's Soul Snippet:
"The call of Divine faithfulness is for human reciprocity."
Love this SoulSnack - PLEASE don't keep it to yourself? Would you like to subscribe for free SoulSnacks either weekly or each workday?