Waited Long?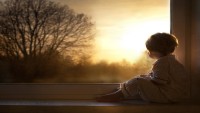 Long have I wandered in God's word. His trails and tracks with its vistas and views always reach into my soul.
Often my wandering opens my wondering. Wondering arrives in waiting rooms, where expectation is deferred and anticipation is as yet unmet. Waiting rooms can become bathed in worry rather than hope.
As I waited and worry multiplied, my faith was probed. In the waiting room I studied God's words ever more. This paid wonderful wages:
You Lord are my strength and my song - You are my salvation. (Psalm 118:14)
Set your hope fully on the grace to be given you when Jesus is revealed. (1 Peter 1:13)
Be patient and stand firm for the Lord's coming is near. (James 5:8)
As you know, we consider blessed those who have persevered. You have heard of Job's perseverance and have seen what the Lord finally brought about. The Lord is full of compassion and mercy. (James 5:11)
Those who wait upon the Lord know helpless dependence upon Heaven's movements. They hold the faith that knows it is unto God who prescribes or proscribes events. It is He alone who changes seasons according to His good, perfect and pleasing will.
Faith looks to the promise not to the clock.
When a man waits upon God it is incompetence meeting omnipotence. So the man learns patience, and renews his strength. Here his faith is finely honed, his eyes can only widen when they gaze fixed upwards to heaven.
God is as present in the waiting as He is in its end.
Today's Soul Snippet:
'Blessed is he who bears affliction with thankfulness.' ~ Abba Copres
Did you find this SoulSnack helpful? Would you like to subscribe or forward it to a friend?