When the enemy is too powerful ~ B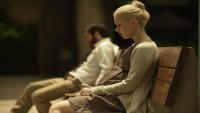 Faith is not the result of striving, it is the result of surrender. ~ Bill Johnson
There is a point where strivings fail, when all my expended energy still has not achieved its goals. At this point the soul reaches surrender.
It is from surrender that stillness replaces striving.
Stillness, by default, becomes the expression and activity of trust.
Stillness is now the humble recognition that what God has brought me to, only He can get me through.
My efforts have proved void of any value towards victory. My efforts have only exhausted me.
Stillness knocks when my enemies gather together, or the waters refuse to part.
When my enemy proves too powerful, when I am chased down - stillness is the only response available, although it looks as if I will be caught.
When all of me is drowning and my soul lies near death within - stop with the good Lord alone; it is He who fights for His chosen ones.
It is as my efforts cease I no longer trust in me, nor resist His help. So, I grasp the Lord's right hand and learn to trust Him for my deliverance.
The Lord will fight for you, you only need to be still. (Exodus 14:14)
In the resurrection morning we shall thank God for every storm and struggle. ~ Bishop J.C. Ryle
Today's Soul Snippet:
A true Christian is both a beggar and an heir. ~ anon
ENJOY too - When The Enemy Is Too Powerful ~ A
Love this SoulSnack - PLEASE don't keep it to yourself? Would you like to subscribe for free SoulSnacks either weekly or each workday?