When the Grim Reaper shuffles behind you...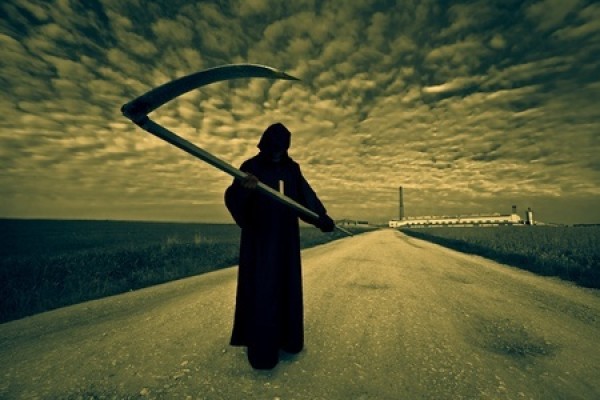 Thanatos is the Greek name for the the spirit of death. Its personification is the Grim Reaper. He reckons with your heart, so myth states, to gain your soul.
Listening to your heart can point you to your true north. But, you first must apprehend the truth and doubt that lies within.
Passion and approval, being and doing, life and death, reconciliation and forgiveness are all learned best in the valley of weeping, then practiced on the climb out.
Audit the heart before you hear the shuffle of the Grim Reaper behind you. It is under his looming and shady presence, hearing his threats and accusations that reveals, NO - savages the petty we live for and illumines the truly important.
Teach us to number our days aright that we may gain a heart of wisdom (Psalm 90:12)
Upon his death-bed George Harrison reasoned with an unusual sage-like quality:
everything else in life can wait, but the search for God cannot.
Today's Soul Snippet:
'God failed in no area of creation, His summary of it as good stands as true today as it was on its first day.'