3 Movements of Prayer ~ A#
The crisis of our prayer life is that our minds maybe filled with ideas of God while our hearts remain far from Him. (Henri Nouwen)
The simple fact of prayer is that it seeks and then approaches the unseen God. Consequently the carnal doubts and disbelief (taught by the Tree of Knowledge to each of us since birth) strive to rob us of hope, stealing our confidence in both prayer and His presence. This is the war of those who would pray, whose heart is attuned to God.
The Lord is with you when you are with him. If you seek him, he will be found by you (2 Chronicles 15:2)
A ~ The Movement of the Body
Is our consciousness of eternity as bankrupt as our diaries are rich with today's events?
Prayer is laying hold of the presence of God. It is the delightful movement from the here and now natural, to the seeking of the eternal Supernatural.
A heart immersed in prayer knows little of time, for prayer is a great time eater. (Leonard Ravenhill.)
Prayer is the standing in the presence of God with the mind in the heart... (Henri Nouwen)
Prayer is both lived and felt. It is from the impulses of the heart that the deepest, strongest and firmest prayers arise.
Yet time measures hearts, it is the quantifier of love; for I give the largest volume of my disposable time to whom I love most. Is not prayer's greatest enemy the clock, and my greatest disability the slicing of devotional time from my day?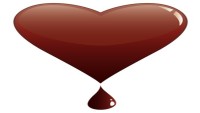 Hearts do not drip cheap time to those they love, but rather the most expensive.
Leonard Ravenhill captured well the heart's drive to pray:
"For lovers love to be alone and the high peaks of the soul are reached in solitude."
Prayer's enormous obstacle is the inability to move the body to stillness and solitude. For it is as soon as you decide on a prayerful exchange with Heaven that satan stirs and interrupts with a shopping list of imperatives.
With every possible guile he knows, the devil would snatch us from the closet of prayer. (Leonard Ravenhill)
It is better to let the work go by default than to let the praying go by neglect. (E.M. Bounds)
When the body is moved to the place of prayer, the soul and spirit shall surely follow.
#ENJOY - Part B - The Movement of the Heart
Part C - The Movement of Heaven
Today's Soul Snippet:
Blessed are those who the Lord chooses to draw near and dwell in His courts.
Love this SoulSnack - PLEASE don't keep it to yourself? Would you like to subscribe for free SoulSnacks either weekly or each workday?