4 Disagreeable Bible Verses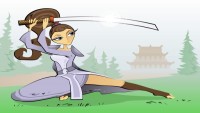 Jesus - the assassin...
this counter-cultural Messiah inverts man's thinking, upending it to destroy the world's foolishness and remove its sin.
Jesus would pinch the soul of each believer, whisper in their ear or tap them on a shoulder:
which sin do you still write a treaty with?
REMEMBER - that which is of value to mankind is abhorrent to the Lord.
Below are four verses disagreeable to many Christian men and women who pencil such treaties...
It is now the season to assassinate your compromises by destroying the treaty, for each believer lives in light - retaining no fellowship with darkness.
You are all children of the light and children of the day. We do not belong to the night or to the darkness. (1 Thessalonians 5:5)
Today's Soul Snippet:
"They that seek the Lord shall lack no good thing." ~ Michael Cartwright
Love this SoulSnack - PLEASE don't keep it to yourself? Would you like to subscribe for free SoulSnacks either weekly or each workday?