6 Powers of Perseverance ~ A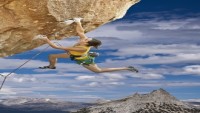 Soul Snack 196/14 ... Confessors of the Lord slip from the climb to heaven or drop out of the Tree of Life in a reckless abandon. The frequency is daily.
I have both felt and witnessed carnage of failed Christian stamina. My late twin sister lost her child-won faith before even departing the teenage years; there is much sadness invested in this SoulSnack.
The following thoughts are a mere offering to arm you, and maybe hinder such pain puncturing your heart.
(If you are reading this you are already winning in the perseverance stakes - WELL DONE!)
From five maddening decades I now offer the first three of six quiet survival powers:
1. The Power of Humility. God is close to the humble. It is in humility that the Lord's servant becomes the scent of alabaster at His feet, or the Jonah to a modern Nineveh. It is in broken anonymity that humility is found. Those who are obscured from man's eyes are clear to God's.
2. The Power of His Presence. Abiding with the Lord is only available to the humble, for He is far from the proud. The larger the gap between you and God, the more space available for satan to enter.
Put distance between you and sin but never between you and God.
Stay close. Dwelling best in the divine presence permits God your most expensive time, for relationships rarely thrive on cheap time. His presence polishes the soul and challenges faith threatening sin.
3. The Power of Recall. Trace the course of life, search for and remember God's faithfulness, His great driving forces for you; the heroes who brought you to faith. Etch these in your memory (and then teach your children). Learn His promises of yesterday for they are your anchor in any gale until Heaven's tomorrow arrives. #
Each of these powers develops a strength that quenches blazing darts shot straight from satan's bow. They dump living water on the flames of doubt and distrust that satan lights in each soul.
But in keeping with his promise we are looking forward to a new heaven and a new earth, where righteousness dwells. (2 Peter 3:13)
The price of lost faith is far too high - its cost is far beyond human words, indeed time.
Faith that is fled demolishes your permanent home of righteousness and peace.
Faith that is held today looks forward to owning paradise tomorrow.
There is no offer too fine to lose your seat at the heavenly banquet. There remains no cost too pricey to keep it.
(# Final three powers in tomorrow's SoulSnack - The 6 Powers of Preseverance ~ B)
Today's Soul Snippet:
"Religious comfort is the enemy of the Holy Spirit's work." ~ Michael Cartwright
Love this SoulSnack? - PLEASE take a moment and share it with a friend. Would you like to subscribe for free SoulSnacks either weekly or each workday?