7 Reasons Why I Can't Live Without The Holy Spirit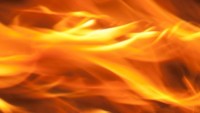 Strong human spirits may well equate to proud human spirits, but even proud spirits will groan at their earthly limits.
The human spirit of man is weak. Both it and the body are chained by decay, rattled by relationships and punctured by the uncontrollable vagaries of an ever changing planet.
Yet to the Christian, to those who admit their emptiness or confess their unworthiness before Heaven, Jesus will share His own Holy Spirit.
Christians need to know their human station before they receive their Divine strengthening.
The Holy Spirit is the Lord's earthquake-proof scaffold to any repentant human spirit.
All the Christian need do is ask the Father.
If you then, though you are evil, know how to give good gifts to your children, how much more will your Father in heaven give the Holy Spirit to those who ask him! (Luke 11:13)
The Holy Spirit of Jesus is not restrained. He:
For the one whom God has sent speaks the words of God, for God gives the Spirit without limit. (John 3:34)
Longing after the comforts of earth are hopelessly pale when compared to longing after the Spirit of Heaven on earth.
Today's Soul Snippet:
Mercy is the thief of judgement.
Love this SoulSnack - PLEASE don't keep it to yourself? Would you like to subscribe for free SoulSnacks either weekly or each workday?