A Final Premium Apostolic Tip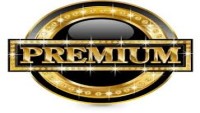 Soul Snack 170/14 ... Who do you see are the Premium Apostles in your Christian networks? Do you even see any?
Jesus had an inner core, Peter, James and John. They watched Jesus' Transfiguration. (Read the full story in Luke 9:28-35)
Would you like to become a Premium Apostle, maybe join Jesus' inner core?
You can be powerful in ministry, sent out to serve Jesus, bear much fruit but still miss seeing (seeking too) the glory of the Lord, listening to Him. You may deny self for Jesus but still avoid the real Jesus.
You can be distracted by Jesus' other followers and not even grasp this. They can demand your time and command your attention with far more volume than Jesus does.
While he was speaking, a cloud appeared and covered them, and they were afraid as they entered the cloud. A voice came from the cloud, saying, "This is my Son, whom I have chosen; listen to him." (Luke 9:34-35)
The first and best response God requires of each disciple is to listen to His Son;
just listen, just bathe in His reflected glory and just hang on every word uttered through His lips to you.
Is devotion to the Lord merely an arrow prayer across morning toast, a warm thanks at red traffic lights or a cheap morsel at day's end? The three core disciples, the Premium Apostles had to be literally enveloped by God to gain their attention.
To hear from God I must withdraw to be with Jesus, find a mountaintop or seek a cave AND unlike Jesus' core apostles at the Transfiguration (and later Gethsemane) - stay alert.
It is only when you are awake to your spiritual siestas that you can hear Jesus.
Hanging with Jesus is moving into the presence of God.
God loved man's presence in paradise and then lost man from Eden. As God does not change, neither does His hunger. He still yearns so deeply to regain presence with you. It is why Jesus entered our fractured humanity, that we may dwell with Him now and so sample Him forever.
What would it take for you to become a Premium Apostle for Jesus, to join His inner core?
Your transfiguration to a Premium Apostle means turning the world's din down and turning His presence up.
Life is very rich (at its premium) when it is spent on the Lord.
Today's Soul Snippet:
Sin and debt are equally enslaving, equally unrelenting.
Love this SoulSnack? - PLEASE take a moment and share it with a friend. Would you like to subscribe for free SoulSnacks either weekly or each workday?