A Gethsemane Take-Away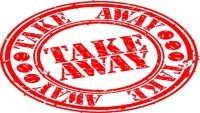 Before Jesus' Cross bound body was anointed by torture, His spirit and soul tore from the anguish within; He sought Heaven from Gethsemane.
From earnest prayer, exhausted by sorrow and sweating drops of blood Jesus obeyed His Father in Gethsemane. No fleeing - just faithfulness from He who knew He was only hours away from history's most notorious execution.
But you reflect - no Gethsemane or Calvary awaits me?
Ahh ...!
Could these outrageous judgements below also bear a kernel of truth; is there even a fragment of discomfort to be found here?
We all want the benefits of the Cross without the burdens of the Cross.
We all want the salvation of the Cross without the suffering of the Cross.
We all salute this Son of God, but who even briefly considers repeating His example?
There is no easy-believism for those who apprehend the height of grace, the abyss of sin, the debt of forgiveness or the torment of Calvary.
For those who do grasp this, Gethsemane's pain-laden prayer lingers loudly as a divine echo to this very day:
...yet not my will but yours be done. (Luke 22:42b)
Who will reckon their flesh and fun in life as Jesus did in Gethsemane?
Gethsemane invites reciprocity, but the Cross demands it.
Today's Soul Snippet:
"This is Gethsemane. There is no death to self without falling in the garden of suffering to my knees from the soul's travails; wishing to be devoted to my Father first and foremost for the few and fleeting breaths that remain in my life". ~ Michael Cartwright
ENJOY too ... The Crucifixion of the Soul
Love this SoulSnack - PLEASE don't keep it to yourself? Would you like to subscribe for free SoulSnacks either weekly or each workday?