Biblical Excavation
BIBLICAL EXCAVATION
Introduction
My Bible reading has often been one step lower than tedious. It has taken me decades to learn that dusting off a Bible should never occur because dust should have no opportunity to accumulate. Yep I am slow to learn (you observe). How could the Psalmist even imagine "your word is a lamp to my feet and a light for my path" (Ps 119:105) I would have previously thought. A dusty Bible (and it was) held no more delights to me than yesterday's crusty bread.
Academics have produced aids and scholar's have created systems to motivate Bible reading. (I innocently thought I needed these). Yet patterns, guidelines and aids are only binding. When the system is breached or the pattern falls behind, guilt gathers upon the soul as rapidly as dust on the Bible.
BUT no scholar is required to help the Bible for it is illumined by the Holy Spirit of Truth. God does not require man's assistance - He never has and never will.
God does not require man's assistance - He never has and never will.
Through their systems and aids scholars simply take words from God's mouth, filter the words through their own educated worldview and inform any who will then pay attention to them. Commentaries, Dictionaries and especially Study Bibles are not required to read the living Bible for all it's worth. In fact I positively believe that such devices (especially Study Bibles) can be a massive hindrance to mining the Bible of its embedded gold because they rarely permit the Holy Spirit to be enquired of. It is the Holy Spirit of Truth alone who should be each believer's filter to scripture.
It is the spirit who testifies because the Spirit is the truth. (1 Jn 4:6b)
7 Steps to Mining the Bible (for all it's worth)
1. Read it as a child does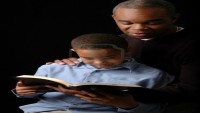 A child has very little knowledge and an unpolluted faith. It is these who Jesus honors. (See Matt 18:3). Take the Bible at face value and permit the Holy Spirit who dwells within you to draw you into its depths. Don't argue with it, dilute it or explain it away for this is what adults do. God reveals to children and not the wise and the learned. The Holy Spirit is already within you - you carry God's commentary. So if I am to understand the Bible I need the heart/trust/eyes and learning of a child. The Child has an unsophisticated and uncluttered mind framed by a humble heart. The things of heaven are withheld from the wise and learned and revealed to little children. (See also Matt 11:25 - this is further developed in Making Sense of Children)
2. Subdue the flesh
Possibly the largest claimant against time with the Lord are the simple desires of the flesh, for instance... get out of bed! Jesus' model throughout the Gospels is to be up at or before sunrise. Prior to choosing His disciples Jesus stayed up all night in prayer. Select the day's start to open the Word and spend time with the Lord. It is the purest part of the day. The flesh screams for attention all day - at least give the beginning to Him, before the flesh gets any louder. Psalm 5:3 ~ "In the morning. O Lord, you hear my voice; in the morning I lay my requests before you and wait in expectation.
3. Ask the Holy Spirit to guide you, speak to you
The knowledge depth grows when the faith muscle is first exerted. Approach each time of devotion as a step of faith. You don't know where the Lord will take you with the Bible but trust Him to get you there.
The business of the believer with his Bible open is to pray, "Lord, give me the meaning and spirit of your word, while it lies open before me; apply your word with power to my soul, threatening or promise, doctrine or precept, whatever it may be; lead me into the soul and marrow of your word. ~ Charles Spurgeon.
Simply begin upon your knees and ask God to direct you. This is the seeking of Divine guidance for it is eating from the Tree of Life. Permit, indeed ask the Author to guide you to the best passage for you. No man made system can ever do this.
4. Expect to hear personally from God every time the Bible is open in your hands.
Dads want to talk to children; it is not unreasonable therefore to expect this of God, the heavenly father to all. Write down what He teaches you, persist in keeping a daily journal. Daily journals are in fact a record of what God is chatting to you about, what He knows you need. Often choose to review the daily journal then you can see the areas God is continually discussing with you - specifically targeting in your life. (Please click this link for a free daily journal outline if you are unsure how to start.)
5. Refuse any man made system of Bible study
Such systems are from the Tree of Knowledge and they at best complicate devotions. Man designed Bible study methods can only deliver milk for without Holy Spirit inspiration meat is unavailable. If you fall behind in using the system satan then uses failure at this system as a tool to deposit condemnation. Bible reading then becomes a toll to the soul and not a hunger of the spirit. The false sense of guilt can be very destructive to our intimacy with God, making us ineffective in prayer and leaving the soul barren. Systems can never speak to the individual's spiritual needs day in and day out, but the Holy Spirit can because He too dwells within you. Don't quench the Holy Spirit. Human strategies douse the Holy Spirit's voice which is exactly what the Tree of Knowledge seeks to do as it asserts its superiority to Spirit-led devotion.
Avoid every tendency away from the simplicity of relationship to God in Christ Jesus, and then prayer will be as the breath of the lungs in a healthy body. ~ Oswald Chambers
6. Pray Jeremiah 33:3
Call to me and I will answer you and tell you great and unsearchable things you do not know. If you make this scripture you devotional prayer each day it will transport your soul and spirit well past any lecture hall or giant of learning.
7. Withdraw
Follow Jesus' example (see Mk 1:35, Lk 6:12 etc) and seek solitude, search out a cave and remove all distractions. You wouldn't answer your iPhone if you were in the presence of the United States President, how much more when you bend before the ruler of the universe?
Conclusion
To conclude then where we began, Leonard Ravenhill is still correct ~There is a world of difference between knowing the Word of God and knowing the God of the Word.
It is the word of God that introduces you to the God of the Word. (Jn 1:18) Please remember that The Bible is not to be worshipped but the author of it is.
The call to Christendom is for an uncluttered Holy Writ, devoid of any man-made scaffold (constructed from the Tree of Knowledge). It is then a softly spoken word can be heard, the Holy Spirit is free to speak and an authentic Scripture can enjoyed.
Bible reading has been both formed and informed by scholarship. This has been helpful and unhelpful. If Christians only read the Bible under the inspiration of the Holy Spirit it would never become another valley of dry bones. It is always the living word inspired by the living God and applied by the Living Water of Truth.
Let's all boast with Job -
"I have treasured the words of God's mouth more than my daily bread." ~ 23:12b