HIGHER GROUND#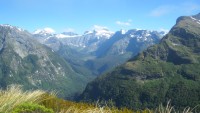 There is a secret to spiritual survival in an erupting world; it is for all who would steadfastly confess the Christ.
And the Lord said:
It is time for My people, the church, to move to higher ground. It is time to move higher in Me. There are difficult times coming very soon and only those who have come up to higher ground; whose faith is closer to Me; who are truly grounded upon the Rock of Jesus Christ will endure. Their faith will be tested. Their belief will be tested. Their whole understanding of who I AM will be tested. Their personal relationship with Me will be tested to the uttermost – some even unto death. But those who are on higher ground, who have moved closer to Me, who have learned to trust Me in everything, will prevail.
I said, "Lord, that sounds pretty bleak. Is there no word of greater hope to give people?"
He answered:
Those who put their total trust in Me will experience a joy in their relationship, a closeness with Me that they have never experienced before. There will be a certainty and knowledge in their spirit that will be so solid, so right, that they will wonder why they didn't come higher earlier. Truly those who come higher into Me shall soar on wings like eagles. They shall see clearly and sharply like eagles. They will speak My words with an authority that even the world will recognise. Even those who move higher amid all their doubts and unbelief, even they shall experience a new closeness with Me that they didn't even know is possible.
But Jesus often withdrew to lonely places and prayed. (Luke 5:16)
The Lord is waiting for those who will move to higher ground with Him. He reminds that Moses climbed Horeb with a significant effort, even to the mountain top, to commune with the Lord. So He is calling all of us to journey with Him to our own mountain tops where He will meet with us as never before.
Today's Soul Snippet:
"They that seek the Lord shall lack no good thing."
Love this SoulSnack - PLEASE don't keep it to yourself? Would you like to subscribe for free SoulSnacks either weekly or each workday?
# Reproduced with kind permission from Chris Bennett. The image was taken on the Milford Track - New Zealand in 2011.