How to Hold the Upper Hand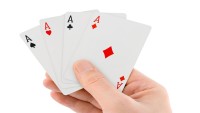 With a frank pen Arthur W. Pink (1886-1952) rolled back a curtain on his fertile faith and shared:
O what a God is ours!
No mere fair-weather friend is the One who shed his blood to redeem us, but a "brother born of adversity".
He has solemnly sworn:
I will never leave thee nor forsake thee, and therefore we triumphantly declare ~
The Lord is my helper, and I will not fear what man shall do unto me... (Hebrews 13:5-6)
With God on your side you are always a majority. ~ anon
Today's Soul Snippet:
'Sin is not a toy, it is a tyrant'. ~ anon
Love this SoulSnack - PLEASE don't keep it to yourself? Would you like to subscribe for free SoulSnacks either weekly or each workday?