Imagining Love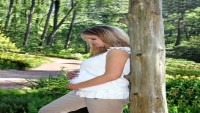 My religion, my music, my spirit, and even my childhood all confirm that within life upon this planet:
love is earned.
My heart, my ambitions, my pride and my world wants to gyrate at the crooning of a late Frank Sinatra - I did it my way!
The soul that claims any independence to outside assistance, the soul that exclaims in the shrill and demanding voice of a wide-eyed toddler ME DO, or hibernates into a ME ONLY existence will find it impossibly difficult, indeed foreign to imagine that divine love is not earned and salvation is offered at no cost.
The pride of a self-consumed world abhors receiving what it doesn't earn, while the rejected can't believe there is love for free.
A free Divine love is as abhorrent to the capable as it is surprising to the rejected.
...and so we know and rely on the love God has for us. (1 John 4:16)
Today's Soul Snippet:
"Still splashed across the earth is Jesus' blood and still splashed across the heavens is Jesus' heart." ~ Michael Cartwright
Love this SoulSnack - PLEASE don't keep it to yourself? Would you like to subscribe for free SoulSnacks either weekly or each workday?