Keep Your Eye On The Date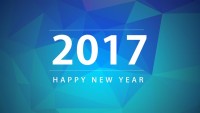 New Year is filled with hope and plans. Diligently we endeavour to place the laments of yesterday behind us (even if we still carry some of their pain), and lay hold of all the fresh hopes every New Year brings.
Each eagerly longs that their hungers may be further met in the upcoming New Year. We search for crowns, we pray for peace and we chase our heart's desires.
The possibly naive promise we salve our soul with is that:
this year will be better than last year.
As this New Year unfolds remember Heaven holds Crowns for men that no man can imagine. There is already a date set in Heaven when our hair will be pressed across our foreheads from our crown's weight.
The long-suffering Apostle Paul at life's end wrote with bold confidence:
I have fought the good fight, I have finished the race, I have kept the faith. Now there is in store for me the crown of righteousness, which the Lord, the righteous Judge, will award to me on that day – and not only to me, but also to all who have longed for His appearing. (2 Timothy 4:7-8)
The difficulty of holding our eyes above the clouds must be spoken of. It is a titanic-like struggle to cast eyes to heaven with any persistence - while we remain trapped by earth, and those bells that Babylon rings distractingly in our ears.
Is it not just too simple to be consumed by the prizes that man promises, then by default neglect the only crowns that are worth working and dying for?
Permanent, glorious, righteous and unfading Crowns await each believer who resolutely sets their face to Jerusalem.
2017 is here, but as with the Apostle Paul keep your eye on that date, because Paul now knows:
the prize is worth the pain.
2017 is the New Year of choice:
escape can never match endurance.
Keep your eye on that date when you too shall wear our Lord's Crown of Righteousness ... stick with Jesus all through 2017 for His heart is first to stick with you.
Today's Soul Snippet:
The Lord's unfailing love surrounds the man who trusts in Him.
Permission is granted (and you are also encouraged) to reprint SoulSnacks in hard copy form, using them for Bible Studies or other Christian forums, as well as sending them to your own email lists and posting them on your own websites. SoulSupply asks only that you keep the SoulSupply website and email contact information intact.
Love this SoulSnack? - PLEASE take a moment and share it with a friend. Would you like to subscribe for free SoulSnacks either weekly or each workday?