Loving What Is Better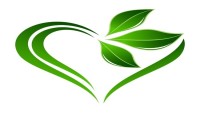 One thing I ask from the Lord,
this only do I seek:
that I may dwell in the house of the Lord
all the days of my life,
to gaze on the beauty of the Lord
and to seek him in his temple. (Psalm 27:4)
The one thing that the world seeks is to keep you out of God's presence.
This world contends for supremacy in each disciple's life with the Lord. It entices and then seeks to harvest souls that belong to Him.
BUT - do not be worried and upset, distracted by many things; only this one thing is needed:#
Love God's presence above all else and then trust Him to add the world to you.
Today's Soul Snippet:
"Jesus engages individuals without examining their corporate values, skill base or skin color - He checks the heart alone." ~ Michael Cartwright
Love this SoulSnack - PLEASE don't keep it to yourself? Would you like to subscribe for free SoulSnacks either weekly or each workday?
ENJOY Pillar 4 of Devotion ~ STILLNESS
#extract from Luke 10:41-42