Moms Outlive Their Life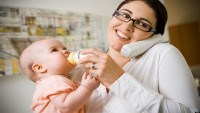 On August 21st, 1912 a simple criminal became a forgiven Christian. This guerrilla outlaw and last member of Jesse James' gang Cole Younger had repented of his turbulent life.
It was September 8th, 1913 when the New York Times reported this significant event. It recounted Cole Younger's three ambitions he held prior to embarking on a life of infamy. They were:
to get married,
to be a Christian and
to be a Mason.
Cole Younger achieved only one, and that was in his seventieth year.
I am reliably informed (but can't verify this fact) that his mother Bersheba Fristoe Younger prayed for her son until the day she died on her 54th birthday June 6th, 1870. Another forty-two years transpired before her prayers were answered. She did not see on earth the results of her prayers, yet I wonder if she saw from heaven?
The prayers of a righteous mother availeth much.
A mother's prayer is a secure ripple across time to favor the future.
A mom's prayers of today water young faiths for tomorrow.
Praying moms leave legacies they will never see, for their hearts outlive their life.
Honor your father and your mother... (Exodus 20:12a)
Today's Soul Snippet:
"I have learned that whoever says there is no God is a fool." ~ Cole Younger
Love this SoulSnack - PLEASE don't keep it to yourself? Would you like to subscribe for free SoulSnacks either weekly or each workday?
ENJOY a similar SoulSnack ~ John Newton's mom