Of the Meek & Justice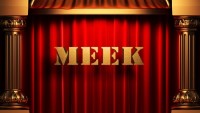 Meek people refuse to be controlling people, it is likely that 'control' rarely enters their mind. They are accepting, gracious and travelling the extra mile people.
Meek people are the chasers of nobility; the unseen disadvantaging of self for the benefit of another.
The meek will live in humility but no-one will know.
Meekness is the choice of the strong and the healthy. It is not the position of the downtrodden who have been battered into a false acceptance of their own powerlessness.
Meekness is the strength to choose non-assertion. It is being alert for gentleness and compliance while the soul screams charge and the body is so eager to obey. The meek are willing and quiet participants in placing another's interest ahead of their own justice.
Meekness issues in the attitude - I don't have to, I won't fight for me.
It is through meekness that the Lord is trusted who watches all things, hears all words and gazes into all hearts - for from Him alone is justice received.
Many seek an audience with a ruler, but it is from the Lord that one gets justice. (Proverbs 29:26)
The meek can well expect little earthly support, for meekness is honored of the Lord but despised by man.
Today's Soul Snippet:
"Theology does not deliver disciples, but troubles do." ~ Michael Cartwright
Love this SoulSnack - PLEASE don't keep it to yourself? Would you like to subscribe for free SoulSnacks either weekly or each workday?